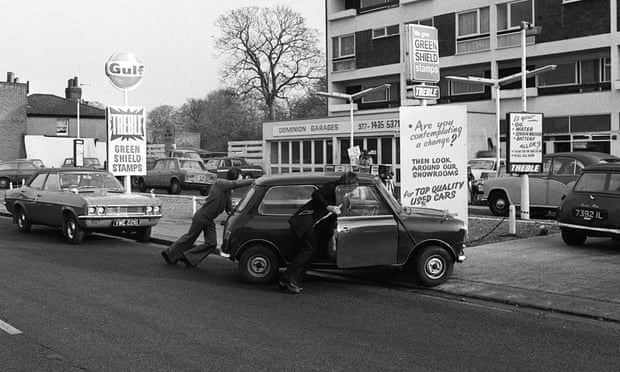 It is too soon to predict the long-run arc of the coronavirus outbreak. But it is not too soon to recognise that the next global recession could be around the corner – and that it may look a lot different from those that began in 2001 and 2008.

For starters, the next recession is likely to emanate from China, and indeed may already be under way. China is a highly leveraged economy, it cannot afford a sustained pause today anymore than fast-growing 1980s Japan could. People, businesses and municipalities need funds to pay back their out-size debts. Sharply adverse demographics, narrowing scope for technological catch-up, and a huge glut of housing from recurrent stimulus programmes – not to mention an increasingly centralised decision-making process – already presage significantly slower growth for China in the next decade.

…

Moreover, unlike the two previous global recessions this century, the new coronavirus, Covid-19, implies a supply shock as well as a demand shock. Indeed, one has to go back to the oil-supply shocks of the mid-1970s to find one as large. Yes, fear of contagion will hit demand for airlines and global tourism, and precautionary savings will rise. But when tens of millions of people can't go to work (either because of a lockdown or out of fear), global value chains break down, borders are blocked, and world trade shrinks because countries distrust of one another's health statistics, the supply side suffers at least as much.

…

But policymakers and altogether too many economic commentators fail to grasp how the supply component may make the next global recession unlike the last two. In contrast to recessions driven mainly by a demand shortfall, the challenge posed by a supply-side driven downturn is that it can result in sharp declines in production and widespread bottlenecks. In that case, generalised shortages – something that some countries have not seen since the gas queues of 1970s – could ultimately push inflation up, not down.

…

The odds of a global recession have risen dramatically, much more than conventional forecasts by investors and international institutions care to acknowledge. Policymakers need to recognise that, besides interest rate cuts and fiscal stimulus, the huge shock to global supply chains also needs to be addressed. The most immediate relief could come from the US sharply scaling back its trade-war tariffs, thereby calming markets, exhibiting statesmanship with China, and putting money in the pockets of US consumers. A global recession is a time for cooperation, not isolation.
2,361 total views, 1 views today
---
More:
---
---
Subscribe for more content:
---