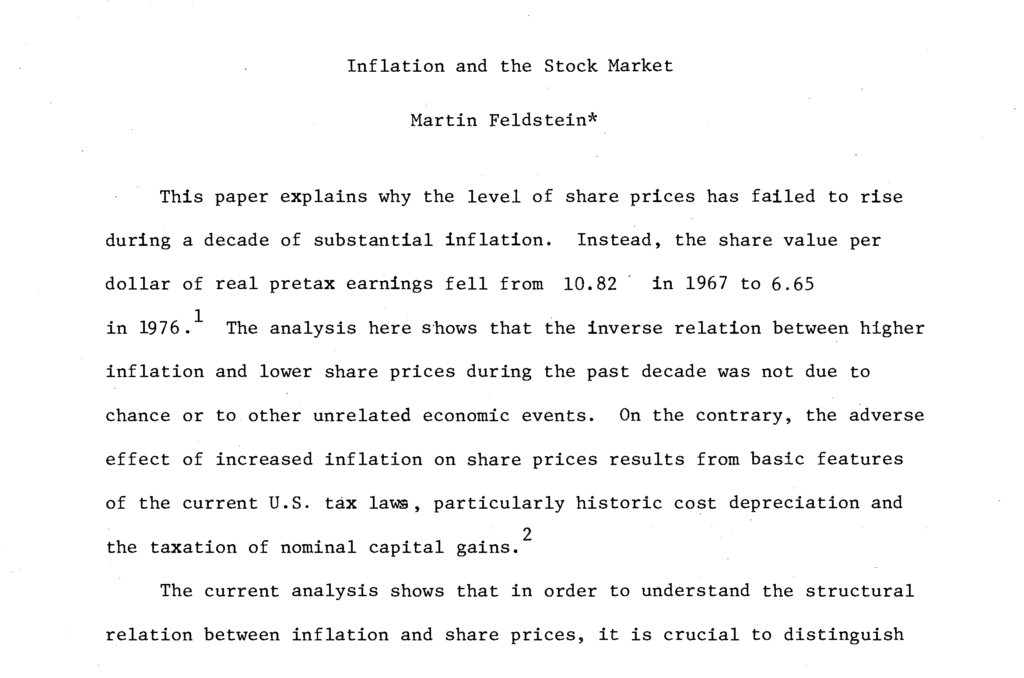 This paper explains why the level of share prices has failed to rise during a decade of substantial inflation. Instead, the share value per dollar of real pretax earnings fell from 10.82 in 1967 to 6.65 in 1976. The analysis here shows that the inverse relation between higher inflation and lower share prices during the past decade was not due to chance or to other unrelated economic events.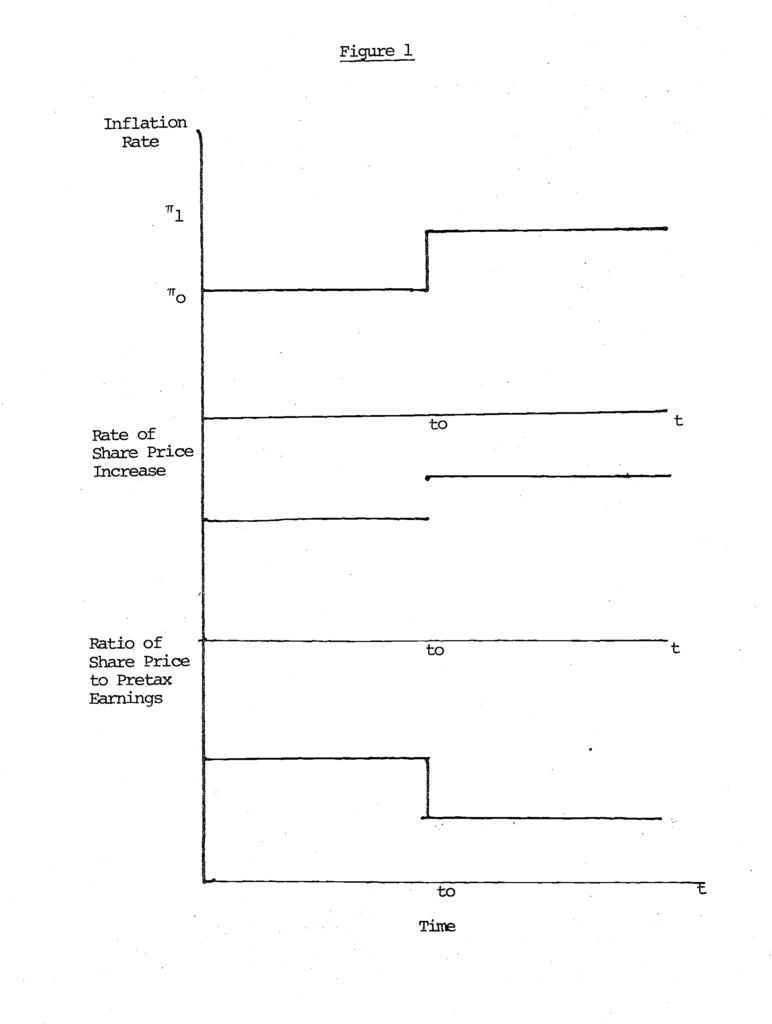 The simple model developed in this paper conveys the basic reason why a higher rate of inflation causes a substantial reduction in the ratio of share prices to real earnings. The higher effective rate of tax on corporate income caused by historic cost depreciation and the tax on the artificial capital gains caused by inflation both reduce the real net yield that investors receive per unit of capital.


Although the real net yield on bonds is also reduced, for most shareowners this is outweighed by the fall in the equity yields.
4,649 total views, 4 views today
---
More:
The Plain Bagel via YouTube
---
Previously:
---
Subscribe to be notified of new posts:
---